That gives choices to men diagnosed with prostate cancer so they can live stronger, for longer.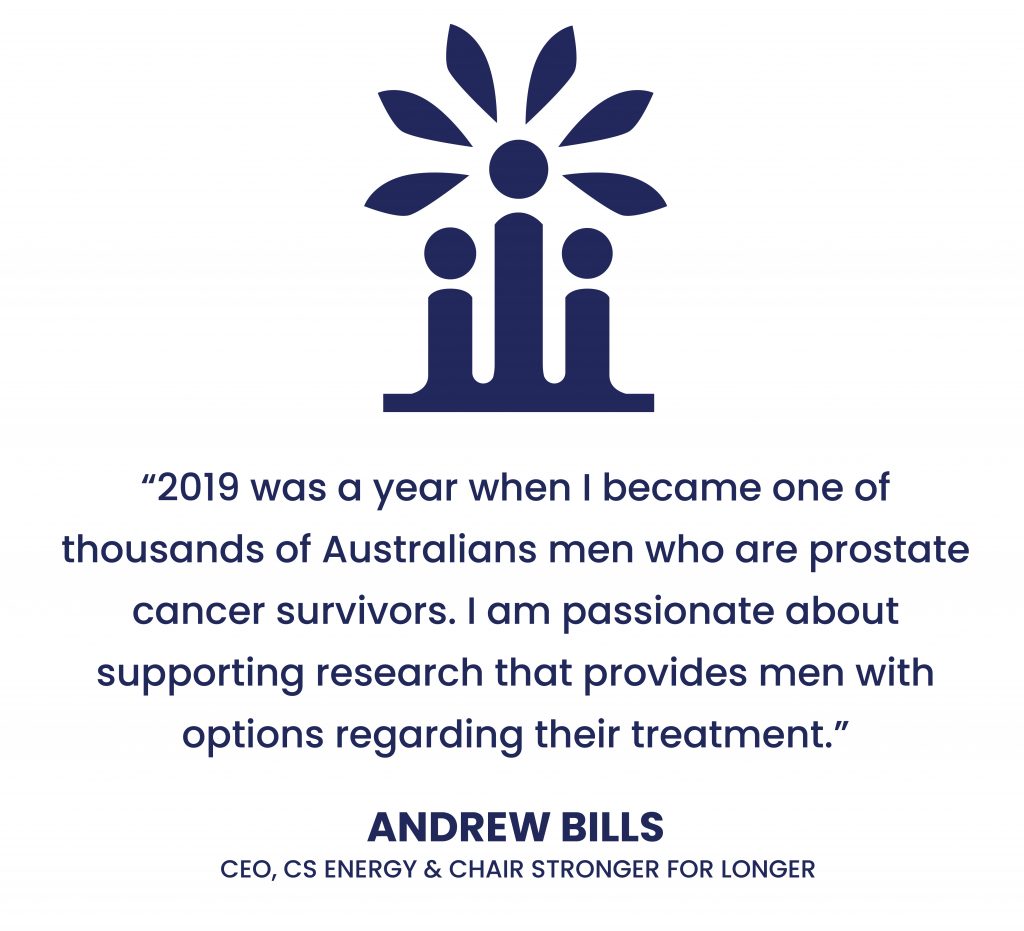 We help men live stronger for longer
Stronger for Longer is dedicated to supporting the most promising prostate cancer research. We believe that men diagnosed with prostate cancer should have choice about their treatment and lifestyle options and that research is the key to men living "Stronger for Longer"
Listen to Stronger for Longer Chair, Andrew Bills, share his story with Josie Thompson on the "You Can Shine" podcast.
We invest in the most promising programs to take them from the lab to life changing treatments.